Paver Pool Deck Cleaning & Sealing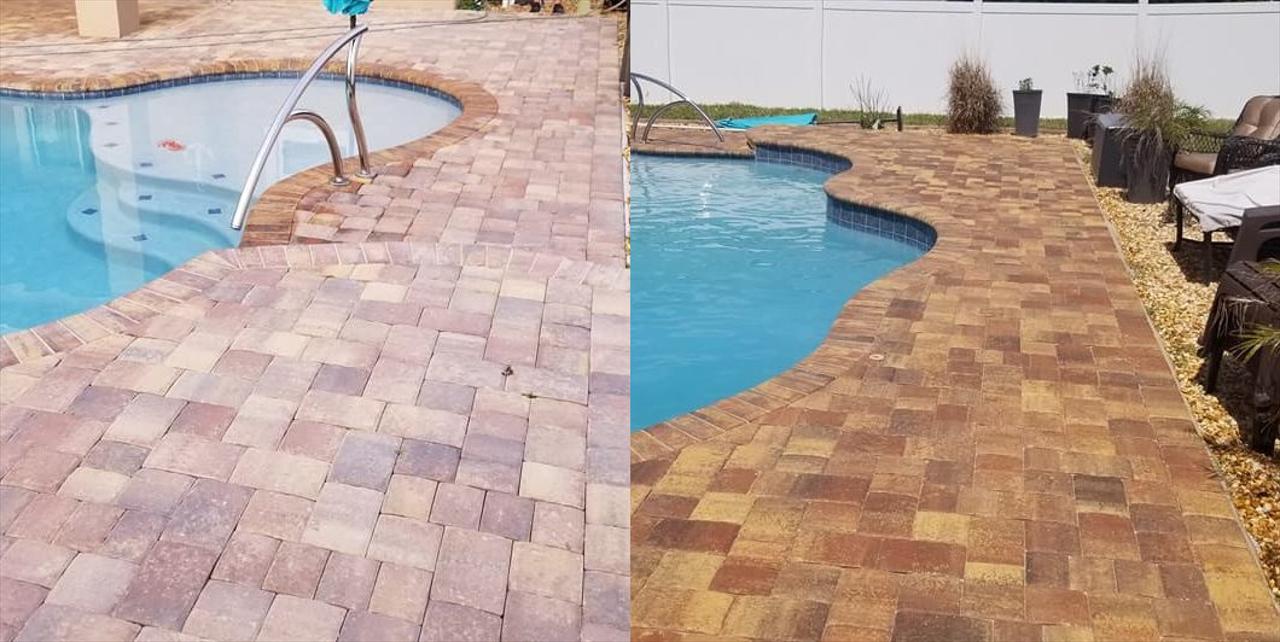 Paver Pool Deck Cleaning & Sealing
The Paver Sealing Company specializes in paver pool deck sealing and cleaning in Orange City and the surrounding area. We are exterior cleaning experts and have the experience and knowledge to clean and seal all types of brick pavers, concrete sidewalks, stained concrete walkways, driveways, columns, brick and block walls, around the home and pool. Our professional pool deck paver cleaning and sealing specialists use only the best sealing products in the industry. Flagstone, pavers, and brick are beautiful accents to homes, but also require maintenance and care to prevent permanent erosion, crumbling, and staining. Contact us today for affordable and professional pool deck restoration services.

Pool Enclosure Cleaning
Over time, the frame and screens of the enclosure become extremely dirty causing them to become dingy and hazy. We use specialized solutions and low pressure to completely clean the inside and outside of the cage. You will be amazed as the difference.
Tuesday
7:00 AM - 5:00 PM
Wednesday
7:00 AM - 5:00 PM
Thursday
7:00 AM - 5:00 PM