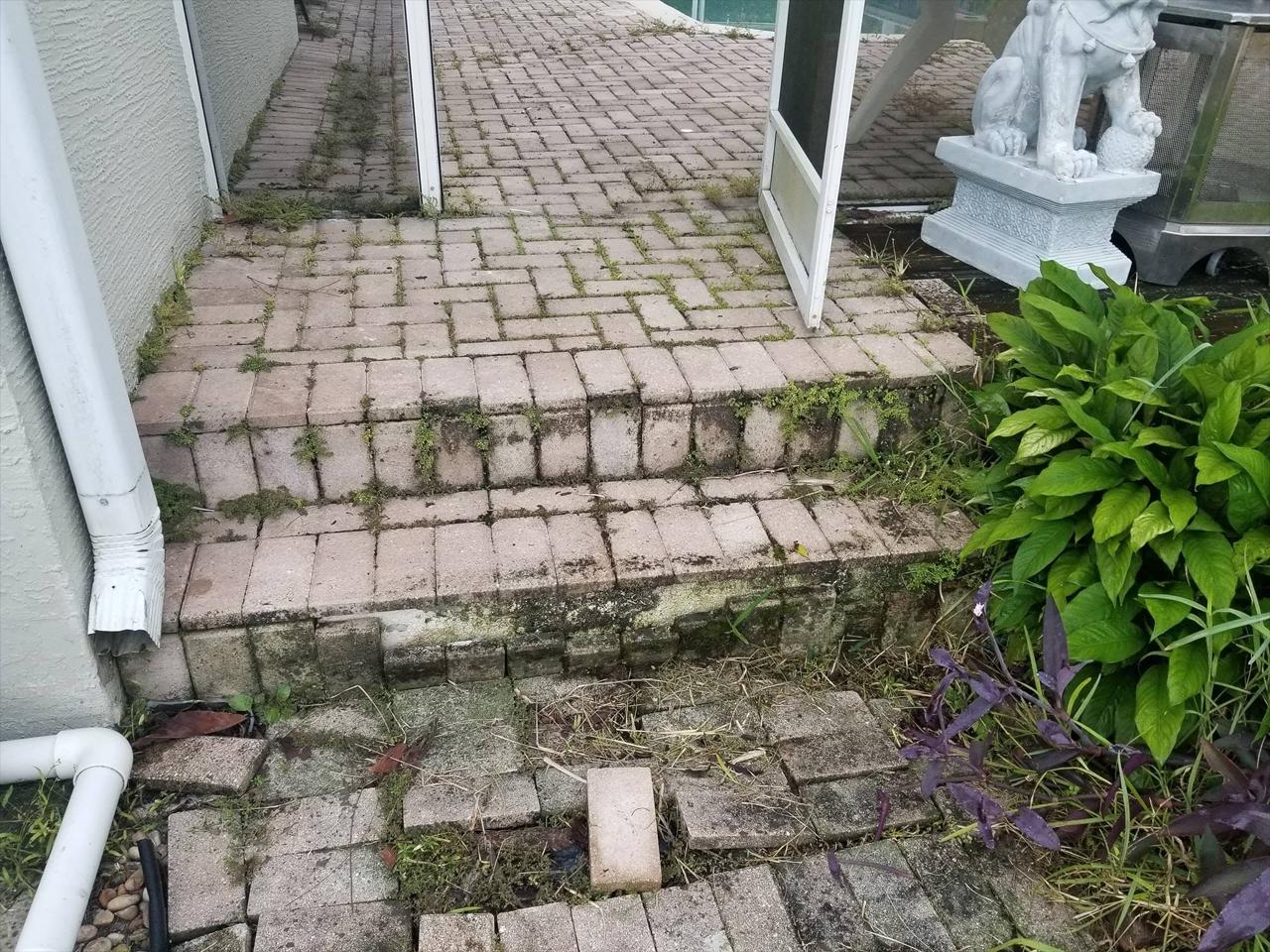 PAVER CLEANING
We pretreat all areas that will be cleaned with an algaecide and weed inhibitor to help remove and stop the growth of the mold, mildew, algae and weeds from the pavers and also concrete. We use a surface cleaner to clean the entire area which is connected to a 3500PSI AT 8GPM commercial grade pressure washer. We then use a traditional pressure washing wand with a turbo nozzle to remove anything that is left over. Lastly leading to a very thorough rinse to remove all remaining dirt.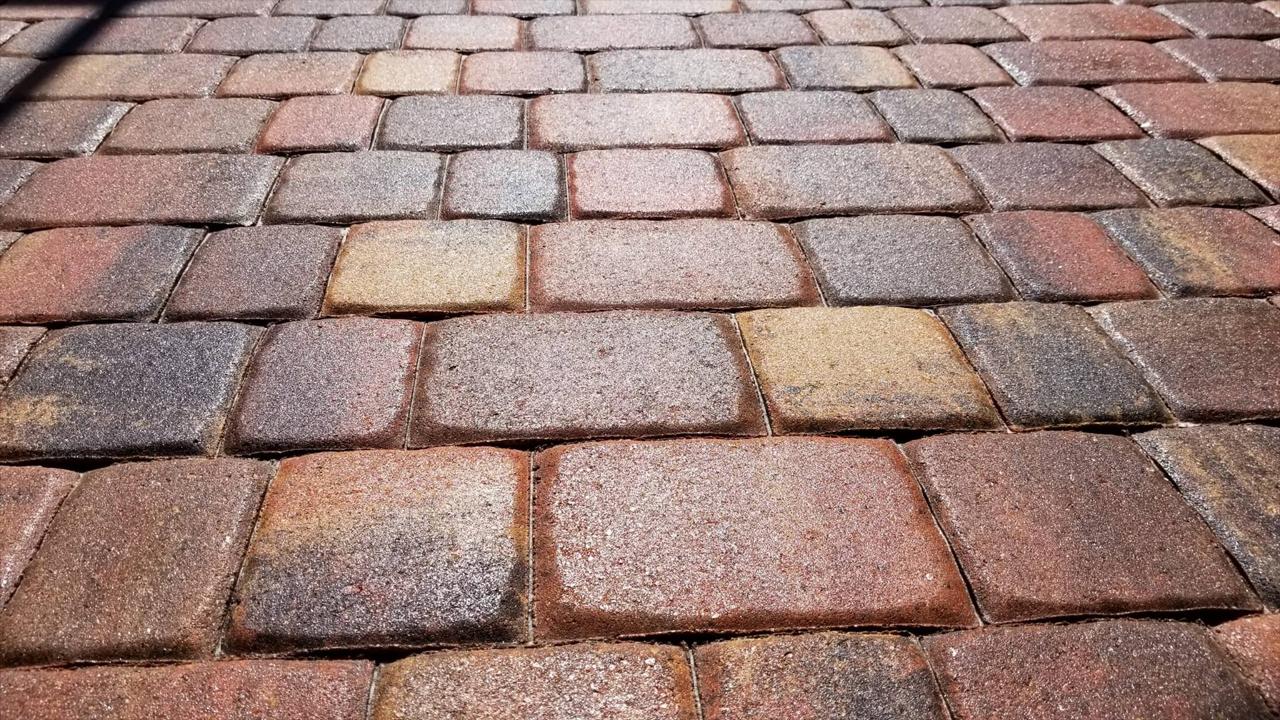 PAVER SEALING
Natural Look Finish
Matte Finish
Semi-Transparent Tinting
The sealing portion of your project is the final step. We use a special sealant that is specifically designed for our company. The sealer is the best water-based product on the market. This sealer will be applied onto the pavers with a specially designed automatic sprayer, the sprayer ensures that their is a consistent coat applied. We do a 2 coat process with this sprayer. The first coat is the penetrating coat, this is the coat that soaks into the pavers and also the sand. Now the second coat is the top coat, this coat will pull all the colors together and also add a sheen to the pavers.
We can also provide a natural look, matte finish seal or also a semi-transparent tinting upon request.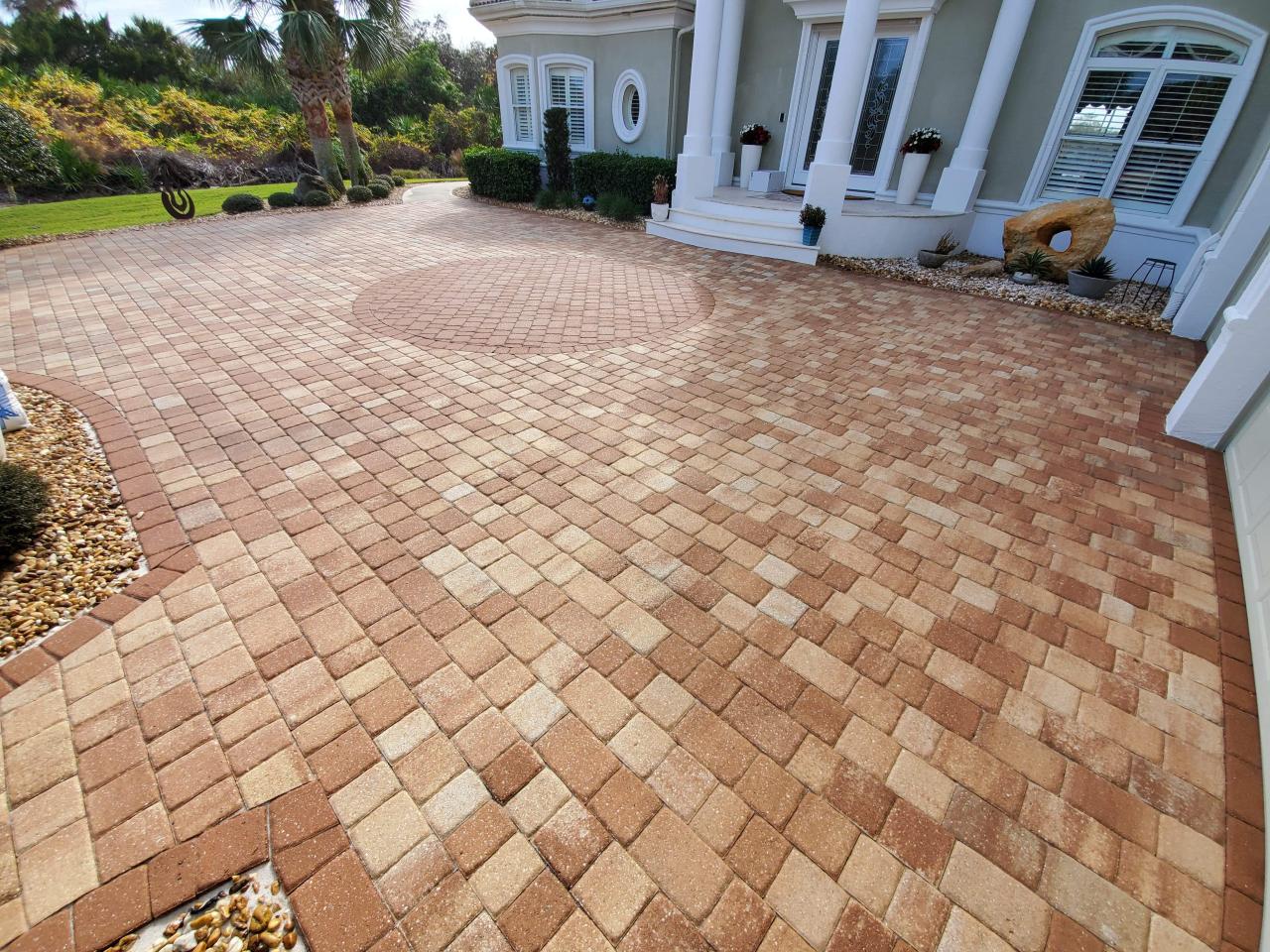 Wet Look Sealing
Unique challenges require customized solutions. Our team works with each new client to evaluate needs and set goals for each phase of the project. We take pride in being able to offer robust solutions while providing personalized service and high-quality products and materials. We offer a dedicated and motivated staff that will work with you through each phase of your project. We are focused on meeting your specific needs and goals while providing consistent, repeatable results. So, if you've been looking for solutions but are still looking for the right partner for your next project, contact us today and let us talk with you about how we can make the difference.
We look forward to working with you.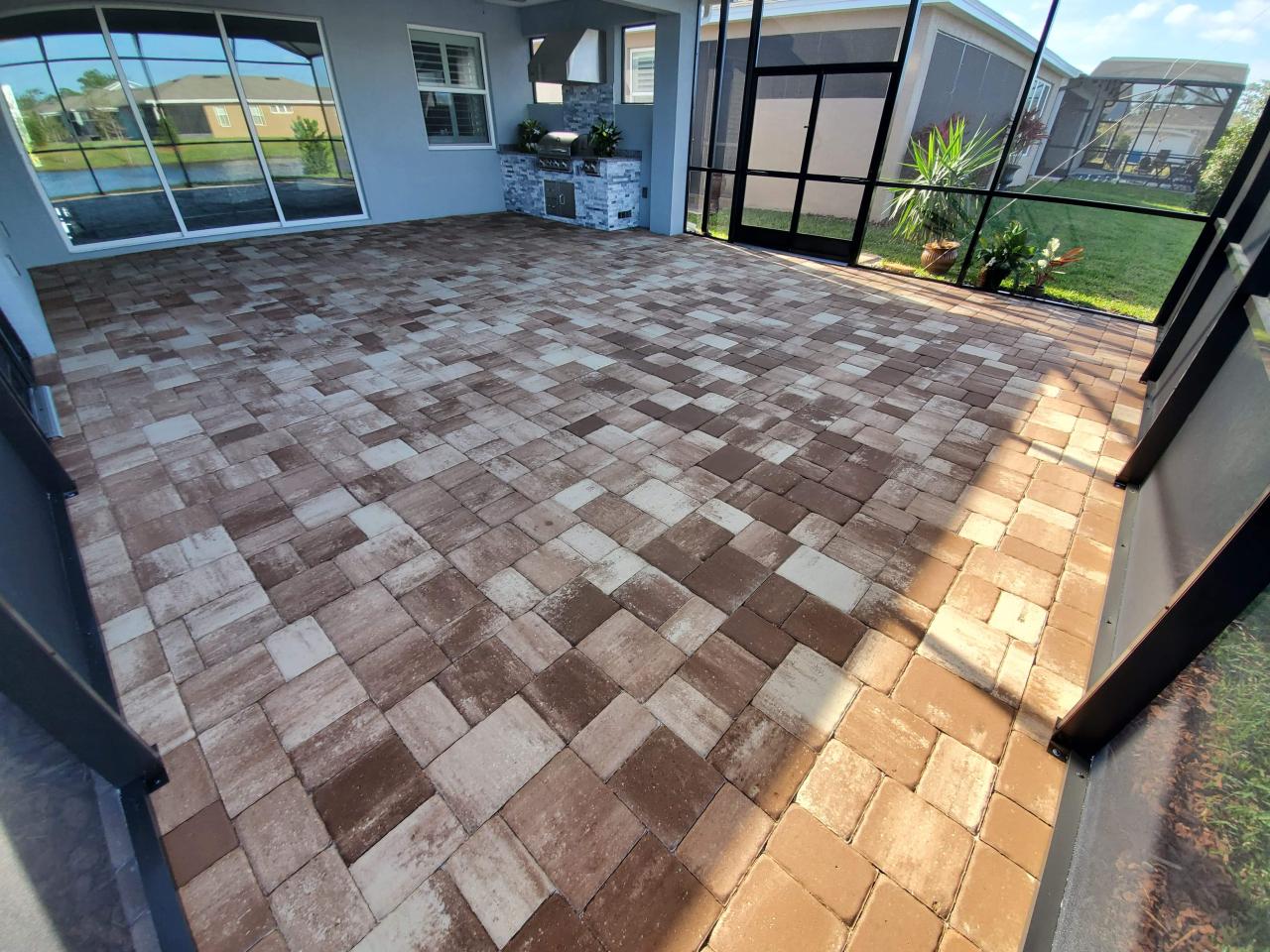 Color Enhancement
We are proud to offer some of the most experienced and well trained team members in the area. Each member of our staff is fully capable of assisting with your projects from start to finish and to make sure the job is completed efficiently and correctly. We take our industry seriously and understand that you have several options available. We appreciate the opportunity to show you how we stand out from our competitors and want to earn your recommendation and future business. Contact us today with your questions and let us help you get started.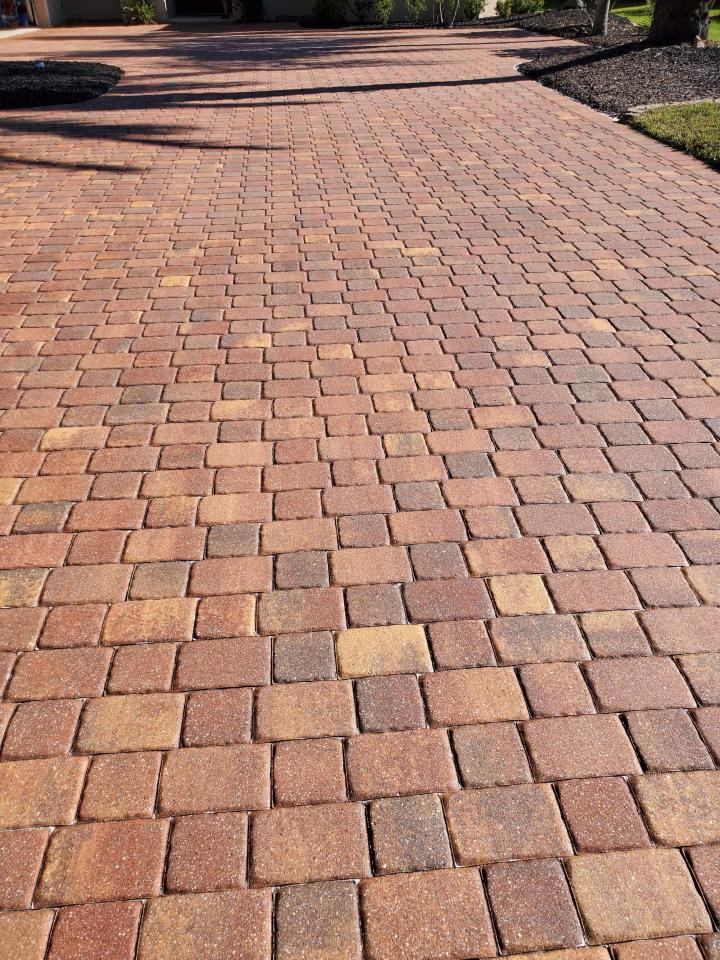 Travertine Sealing
We are proud of the reputation we've built upon consistent, repeatable results. And, we are proud that many of our previous clients continue to come to us with new projects. We treat every project as an opportunity to earn your recommendation and your continued business. Our team is highly motivated to make sure your project is successful and you can continue to apply solutions to continue to seek further growth, success, and exceed your goals. We do this with a consistent application of best practices and experience in the industry to ensure results are repeatable each time.
Tuesday
7:00 AM - 5:00 PM
Wednesday
7:00 AM - 5:00 PM
Thursday
7:00 AM - 5:00 PM